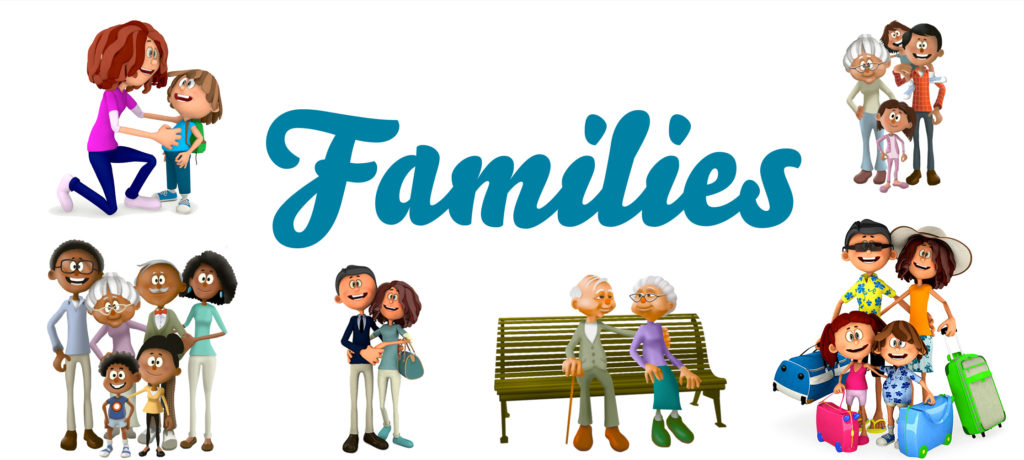 Whatever your family looks like,
we've got you covered.
Wherever you've come from,
it matters where you're going.

Grab a seat at the table.
Families are the backbone of the Bridge.
Just as great families nurture and care for each other, family community groups in the Bridge provide stability, leadership and loving support for all who join in. No matter the size of your crew, there's plenty of room at this family table.
It takes a village.
Our families are not perfect, but we are perfectly committed to being our best for God and one another. Using the Bible as our standard, each family aims to grow in character and helps one another mature in our marriages, parenting, and outreach to the community.
Home Sweet Home.
We love being together and having friends in our homes.
That's why Bridge Community Groups are fun, hospitable environments where you can laugh, play games, get to know one another, and discuss God's Word in a setting as comfortable as your own living room. Your kids will enjoy participating in engaging activities and building friendships with like-minded families.

Parents' night out!
The kids shouldn't have all the fun. Make it a date night and join us for one of our fun-filled events, such as a wine tasting, salsa dancing, and karaoke night. Who said parents can't have a blast??
Fuel for the minivan, food for the soul.
Dance recitals, birthday parties, soccer games, play dates, doctor visits, and homework… the family rhythm can leave moms and dads burning the candle at both ends. Although we gladly make the sacrifices because we love our kids, our calendars can get packed out and leave our families feeling spiritually tapped out.
Luckily, the family environments at the Bridge will connect you and your family to God and great friends in ways that will make you breathe a big sigh of relief.

It takes… three?
Building family happens long before children come on the scene. A devoted couple can make a great family while enjoying an exciting time of fun and spontaneity. But with many marriages ending in divorce, what will keep your joy from becoming a statistic? Ecclesiastes 4:12 testifies that "A cord of three strands is not quickly broken." God wants to be that third cord in your marriage.
Come discover how to tie your knot a little tighter.
Me, Myself, and Us.
Single-parent households and blended families are more common than they used to be. Mothers, fathers, and even grandparents raising children alone experience the same challenges as two-parent households and then some.
One of the greatest things at the Bridge is seeing students and single members helping to mentor the next generation. Having great examples as spiritual big brothers and sisters are invaluable treasures for both children and parents alike.

Empty-nester? Start your engines!
When the last bird leaves the nest, let your adventures begin anew! After devoting 18 years or more to raising a family, sometimes you can feel a sense of 'now what?' after your "chicks" have learned to fly. Or maybe you can use a hand re-connecting with your spouse since you no longer have those "pleasant distractions." Find God's purpose in your life and an adventure you can share together.
Experience is a good teacher.
Whether it's helping young couples have pure, fulfilling relationships or teaching and modeling responsible stewardship in financial matters, Bridge families are dedicated to sharing the wisdom of our experiences. Where we've made the mistakes, you don't have to.

Want to know more? Ask away!
Please email connect@bridgechurchBR.com