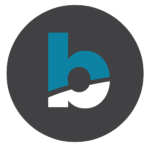 In response to steps being taken by our government's leaders in regard to the Coronavirus (COVID-19), Carmon and I, along with the leadership team, would like to share our thoughts and plans with you so that we can all make well-informed choices moving forward.
Like many, you may have been tempted to feel anxious by the news reports about the virus and how it has spread around the world. We share your concerns, but we encourage you to approach the situation spiritually and practically. As the apostle Paul implored the church in Philippi, "Do not be anxious about anything, but in every situation, by prayer and petition, with thanksgiving, present your requests to God" (Philippians 4:6). When we do this, the Bible says God's peace will guard both our hearts and minds. Remember, prayer is powerful and effective (James 5:16).
Practically, we should pay attention to the health precautions experts are giving us.
"The prudent see danger and take refuge, but the simple keep going and pay the penalty" (Proverbs 27:12). Since being in close proximity to one another poses increased risk of catching or spreading the virus, we will have to make some adjustments to how we meet together.
First, if you are sick, we ask that you stay home and get some much-needed rest in order to be back with us soon. You will be missed as everyone of us is an important part of Jesus' body, the church. In addition, there are some in our fellowship with health challenges that could be at risk if you decide to attend. We ask that the same precautions be taken with your children who are also at risk. "Let each of you look not only to his own interests, but also to the interests of others" (Philippians 2:4).
Secondly, follow Centers for Disease Control and Prevention (CDC) guidelines to prevent the spread of germs, such as: Wash your hands regularly for at least 20 seconds with soap and water and/or use hand sanitizer with at least 60% alcohol. Try to refrain from touching your eyes, nose, and mouth as these are the entry points for contagions. Also, cover all coughs and sneezes. Refrain from hugging one another and shaking hands, but instead greet one another with a fist bump and a smile.
Additionally, we will use individual communion cups during our worship services to avoid passing trays from one person to the next. This way, we hope to limit the kind of contact which could potentially transmit viruses. We will not collect cash or checks at our services. Therefore, we strongly encourage online giving for the same reason. However, if you absolutely cannot give online, we ask that you save your weekly offering until we can all meet together again and give at that time.
The university has suspended meetings of groups larger than 30 people, therefore we will not be able to meet at LSU for the remainder of the spring semester. The Bridge Church will continue to stream worship services via Facebook Live but we will transition to meeting in small groups for our Sunday services.
We encourage everyone not to be judgmental of others' choices. Some members and friends are choosing to respond to this threat more extensively than others. The principles of Romans 14 apply: "The one who eats everything must not treat with contempt the one who does not, and the one who does not eat everything must not judge the one who does, for God has accepted them" (Romans 14:3). Please do not think less of one another if some choose to hug or not hug, or if others choose to stay home and livestream instead of coming to one of our locations to fellowship in person.
Finally, we encourage you to continue to share your faith with others. Let's recognize the
tremendous opportunity we have to give to those who may not have the same hope we possess in Christ!
We love you and are so grateful for your partnership and familial love as brothers and sisters in Jesus. He is with us! Put your trust in God and do not give way to fear. "When I am afraid, I put my trust in you. In God, whose word I praise – in God I trust and am not afraid" (Psalm 56:3-4).
Tony Hill, Pastor
The Bridge Church | Baton Rouge