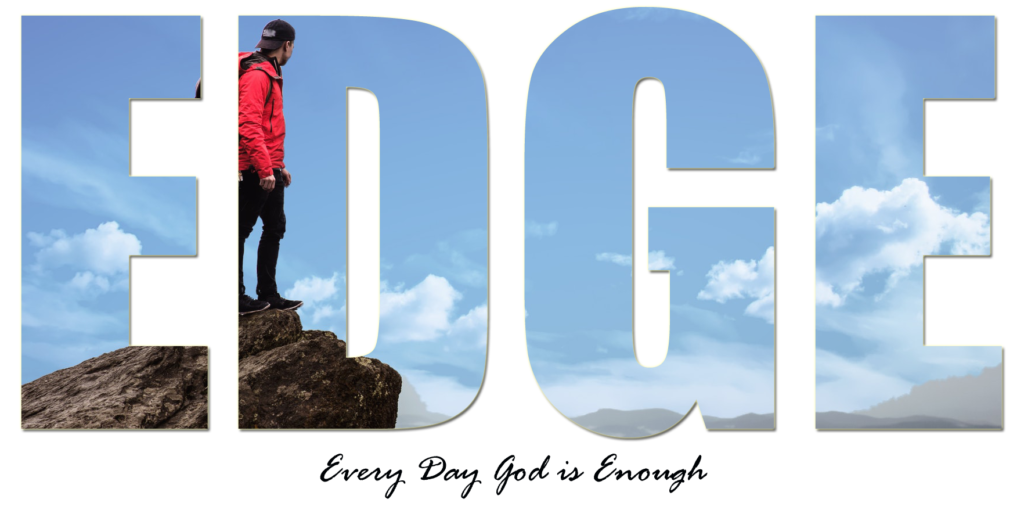 Connect with people that value more than the status quo.
It's like finding a spiritual oasis in the desert.

The EDGE ministry is all about living life to the full. Not being satisfied with the status quo. We believe everyone has great potential to make a big impact on this planet, but it starts with understanding who you are meant to be and getting yourself in the right environment.
You're definitely not alone.
No man (or woman for that matter) is an island. One of the most valuable things in life is our relationships. In fact, our friendships influence who we become. EDGE is all about real and genuine friendships fostered through deep conversations and fun-filled environments. Whatever your background, you'll find a warm and loving community here.

Stand out from the crowd.
We all are searching for true purpose and meaning – in our careers, in our hobbies, in relationships – but we can often find ourselves just fitting in. We don't conform, but are rather transformed, and find our identity in a God who loves us more than anything.
Making good decisions feels so good.
One thing leads to another. In fact, if you trace back your victories or regrets, usually it started from a series of small decisions that led to the end result. EDGE is all about creating an environment with spiritual friends to make great spiritual decisions. "If you are not in the process of becoming the person you want to be, you are automatically engaged in becoming the person you don't want to be."

We know how to get down.
We reject the notion that living right means living boring. No disrespect to those who love living boring lives. But we have a blast at the best events in Baton Rouge. Whether at an outdoor concert, a sporting event, or enjoying some Southern cuisine, we strive with gratitude to fully enjoy all that God has given us.
Are you ready to thrive?
No one wants to eke out a dull existence on this planet. We want our lives to be full of purpose, meaning, and passion. EDGE is an environment for single adults to live life to the full, found through the refreshment of an intimate relationship with Jesus. We put aside the stresses of the rat race with its empty promises of satisfaction in exchange for a hope that will never perish, spoil, or fade. Join us at our next event!
Want to know more? Contact us at singles@bridgechurchbr.com