Very truly I tell you, whoever believes in me will do the works I have been doing, and they will do even greater things than these, because I am going to the Father.
As the new year approaches, we all seek to do great things and think about ways to become our better selves. But, what are the "greater things" God is truly calling us to? Register now for the Baton Rouge NYE Greater Things Conference, December 30, 2022-January 1, 2023. Let's bring in the new year empowered by the Holy Spirit to do even greater things as we explore our true calling and purpose in Christ.

$60 –

Early Bird Registration, June 1 – August 31



$75 – Normal Registration, September 1 – November 25

Registration includes admissions to our New Year's Eve Party.
Space is Limited, we encourage you to sign-up today.
Due to limited space, there will be no refunds for cancelations unless there is an approved emergency (e.g. Covid-19, family emergency, etc.).
"Come and see…"
"You will see (experience) greater things…"
Breakout Session 1
Breakout Session 3
Abiding After Denial – John 18
Greater Missional Mindset
"
You will do even greater things…"
Mission Through Service – John 13
Reaching Samaria – John 4
Mission with Five Loaves and Two Fish – John 6
Break for Lunch & Afternoon Activities
*See below for a list of fun optional activities to enjoy in Baton Rouge.
New Years Eve Party
Catered Appetizers and Desserts, Live DJ and Dance Floor, 360 Photo Booth (available 9-11pm), Tailgate Room, Chill Lounge, and More.
A Call to "Go" as Jesus Came
Post Conference Celebration at the French Quarter, New Orleans.
So, If you like what you're seeing so far, click below to register.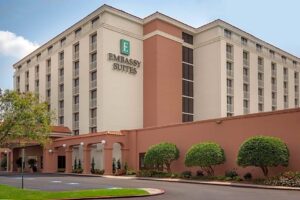 Click here to reserve your hotel room at our special discounted rate. All hotel rooms are two-room suites featuring a separate living room with wet bar.
Free Breakfast & Evening Reception Included with Reservation.
Indoor Pool & Fitness Center.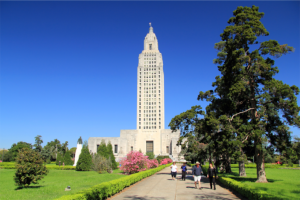 Manna Group QT Devotional
From group photos near the historic Indian Mounds to selfie challenges at the Old State Capitol, take time this New Year's weekend to connect with others while taking memorable photos exploring various
landmarks around the beautiful city of Baton Rouge. Share photos of your citywide adventures on social under the hashtag #greaterthingsnye.
For a list of activities, click below.
Line Dancing Class
Saturday at 5:00 – 6:00 PM